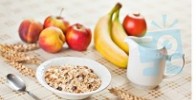 Nutrition

Through our Health and Wellness practice at Ideal Spine and Rehab, we are committed to being a true partner on your weight loss journey, so we created "The New You" weight loss program.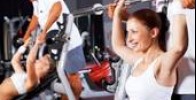 Physical Therapy
Techniques include:
Myofascial Release
Trigger Point Therapy
Joint Mobilization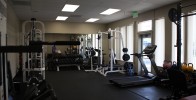 Fitness Training
Ideal Health and Wellness offers a variety of Fitness minded classes all to improve, strengthen and increase your physical well being. We are dedicated to providing movement choices that rebuild and refresh the body, mind and spirit.

Ideal Spine and Rehab a health and wellness practice
Thank you for visiting the website of Ideal Spine and Rehab health and wellness,
Tustin's premier medical practice. Dr. Joseph Pacelli
Clinic Director
and his medical team of: Physical Therapist, Osteopathy (family medical doctor) Chiropractors, Personal Fitness Trainers, Certified Physician Assistant, Registered Dietitian & Nutritionist
all - strive for excellence through superior patient treatment, education and satisfaction.
Within our website, Tustin and surrounding area residents will find all types of health and wellness related information including information about our office and services we offer:
Stress Reduction, Postural Evaluations, Pain and Injury Assessments, Family Medicine, Physical Therapy and Rehabilitation, Nutrition and Medically Supervised Weight Loss, Group, Private and Semi Private Personal Fitness Training, Boot Camps, Tai-Chi, and Kettle-bell Conditioning. We also handle Workers Related Injuries, Auto and Personal Injuries from Accidents. And we accept most medical Insurance.

We hope you enjoy the information within and share it with others. Again, thank you for visiting www.idealspineand rehab.com and remember it's your life and Well-Being .
Call us today and start living and feeling healthy!

Yours in health,

Dr. Joseph Pacelli, D.C.
Chiropractor